SUSHI!!! ... KOF MUSIC!!!!!!!!
It took us 1 hour just to get to Megamall from LSGH but 30-40 minutes going back home to Antipolo. That's how bad the traffic was.
So it started, aside from my dentist finally adding my upper retainers...darn retainers...we headed to me old high school to fetch my mom to their Coop Christmas Party. It was in Dad's/Saisaki/Kamayan, however you call that collective lot. So many people. Thankfully, there were enough staff to keep the food and drinks going.
Since I haven't had Japanese food in a long while, I decided to take as much sushi as I wanted. Octopus, Tuna, Salmon, Eggs, California Maki, I didn't even notice the lack of Ebi sushi. Darn. There should have been some there. Oh and they had Cream Puffs too. I guess Miyuki's advice (Lucky Star) came in handy after all. xDDD
After ordering Ripe Mango Shake (which wasn't fully ripe at all), I got me a white teddy bear~~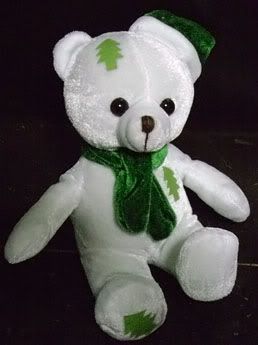 Yey~~
And I'm so happy someone gave me a link so I could download KoF music. I even got some KareKano music that I've been trying to find for all these years~~ Yey! *hugtackleglomphug*
And! Lol!